The History of AMA and HPC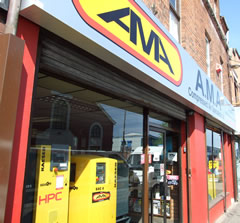 During 1994, AMA was appointed as Northern Ireland's Authorised Distributor for HPC Compressed Air Systems, a partnership which has been beneficial to all customers. HPC are one of Britain's leading suppliers of compressed air equipment and certainly the leader if judged by reliability and electricial efficiency.
The distinctive yellow HPC PLUSAIR screw compressors are a common site in manufacturing environments and are installed and specified by the majority of the country's leading companies.
AMA supply the full range of HPC PLUSAIR rotary screw compressors and ancillary equipment to industry and the motor trade throughout the province whilst providing customers with a comprehensive design and installation service via its team of highly qualified engineers.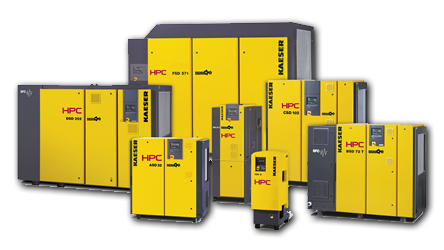 When asked about the relationship between HPC and AMA Geoff Houlgate, Divisional Director of HPC said, "We have been delighted with the honesty and professionalism that AMA have delivered in representing HPC as our official distributor in Northern Ireland. Their commitment, expertise and competence are certainly a winning partnership. HPC and AMA make a great team".